Muckenthaler Cultural Center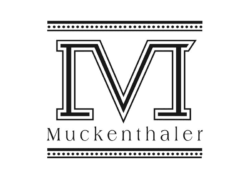 Fullerton, California, United States 
Work with one of the most respected non-profits in the region, using your talents and gifts and alongside our existing group of Master Artists!
Candidate's primary responsibility would be in preparing world class lessons, teaching scintillating arts classes and enriching the lives of your students.
The Muckenthaler is located on 8.5 acres of perfectly landscaped parklands on a hill overlooking Fullerton.
Our Arts Education Outreach program has expanded from serving 1,000 students in 2009 at one site to over 21,000 students at 28 sites in 11 cities currently. Starting as an after school program, it has become multi-faceted reaching the underserved/at-risk children of our region. Our programs include scholarships for after-school classes/camps; art classes for Crittenton foster care, HIS House Shelter, Skyview School for the homeless children of OC, schools, community centers; free school tours; free senior arts classes; free festivals; and arts programs for community nonprofits. We developed the first STEAM (Science, Technology, Engineering, Arts, Math) programs in Orange County: (physics through animation, plate tectonics/earthquakes through ancient stories, photography and magazine production, among others). We have established an arts education program at the MUZEO in Anaheim where we will provide after school arts programs (STEAM, music recording, dance, visual arts, ceramics, etc.) We provide arts classes in correctional facilities, a refugee school, and a shelter for human trafficking victims.
---
ART JOBS ➤ Jobs in Arts and Culture
---