---
Full-Time
Stage Manager
→
New York
,
New York, United States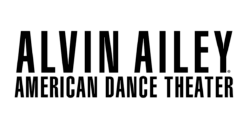 Job Description
Salary | Seasonal
Alvin Ailey American Dance Theater (AAADT) is seeking a highly motivated and personable Stage Manager for a minimum of 43 guaranteed weeks. This position reports directly to the General Manager and works closely with AAADT Artistic Staff, Dancers, and Crew. The ideal candidate must have a comprehensive knowledge and background in dance stage management. The Stage Manager for AAADT is responsible for supporting the production and stage management departments during rehearsals and performances, including documentation organization, calling of repertory ballets, and video archiving with AAADT on all domestic and international tours. Alvin Ailey American Dance Theater Stage Managers are required to hold union membership in AGMA (American Guild of Musical Artists).
Start Date: July 1, 2023
Responsibilities:
Stage Management of all productions, rehearsals, and performances, including domestic and international tours, and other performances, development and outreach events as assigned
Learn current repertory and be able to call all performances
Review venue technical specifications during contract approval process with AAADT Technical Director
Maintain and distribute daily dancers' schedule with Artistic Staff
Distribution of schedules, casting, and other information per Artistic Staff
Maintain production archives for each production, including ballet information, casting, cue sheets, and other production paperwork
Collaborate with Company Management and Production Department to complete administrative work such as payroll, documents, filing, and communications as needed
Maintain good working relationship with Artistic Staff
Manage AAADT audition process
Supervise Assistant Stage Manager for AAADT
Possess complete understanding and knowledge of Collective Bargaining Agreement between AAADT and AGMA (CBA)
Create and maintain accurate ballet information and cue sheets
Monitor rehearsal times, attendance, and dancer sign-in sheets
Create and distribute performance reports (with running times, injuries, etc.) and venue reports.
Studio set-up for rehearsals – spike marks, rehearsal props, etc.
Manage AAADT video archives
Ensure a safe and secure performance environment
Other job duties as required. This job description does not completely cover the extensive scope of duties and responsibilities required of the Stage Manager. Duties, responsibilities, and activities may be adjusted as needed.
Travel Requirements:
Must have a valid passport
Several months annually of touring throughout North America
Several weeks annually of touring Internationally
Travel schedule is variable
Required Education & Experience:
Bachelor's degree in Stage Management or equivalent experience
3 to 5 years stage management experience including calling ballets, general stagecraft, and safe working procedures
3 to 5 years prior touring experience
Knowledge of dance terminology and methods
Experience and ability to manage multiple priorities in a fast-paced environment
Experience working with union stagehands, specifically IATSE and AGMA
Ability to move or lift up to 50lbs
Ability to stand and sit for extended periods of time
Required Competencies:
Computer skills: Mac OS X, Windows OS, MS Office, Zoom, Microsoft Teams
Exceptional organizational and time management skills executed efficiently and with meticulous attention to detail
Excellent interpersonal and communication skills, both verbal and written, and ability to work with diplomacy and tact while remaining calm in stressful situations
Ability to establish and maintain productive working relationships within multicultural and diverse environments
Ability to take initiatives, multi-task, collaborate and work graciously in a fast-paced environment
Ability to adapt to a wide range of venues and union environments maintaining the highest production standards
Must have proof of COVID-19 vaccination plus one booster
Compensation:
Competitive salary determined within AGMA CBA – minimum of $2,330.06 per week. Benefits include AGMA health/dental insurance, 403(b) retirement plan, savings on transit/parking, vacation pay and sick time
To apply for this position, click on the apply link and upload one file (accepted formats include .doc, .docx, .txt, or .pdf) that contains the following items.
Apply online: www.alvinailey.org/stage-manager
Applications will not be considered without submission of these required items:
Resume
Cover letter detailing interest in this position
Contact information for three references
No phone calls please.
Full-Time Job in Theatre:
Job Categories: Theatre. Job Types: Full-Time. Job Tags: communication, manager, performing arts, stage, and stage manager. States: New York.
Job listing expires in 45 days.
---
Please Share the Stage Manager job:
---
---