Internship

Internship Programs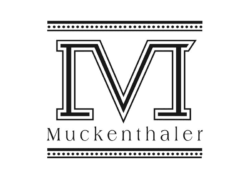 Job Description
Art Education Internships
Curatorial / Exhibition Design Internships
Graphic Design Internships
Marketing/PR Internships
Stage and Event Tech Internships
Administration Internships
We look forward to providing you with the opportunity to gain hands-on experience and to enhance your knowledge by working directly with our staff, volunteers, Center Circle, and Board. Although Interns are generally under the supervision of a specific department, they will be able to participate and actively observe in other areas of museum operations. The Muckenthaler Staff will work with students and their advisors to assist with internship and independent study programs at the student's school.
Art Education Internship
Class registrations/paperwork (ensuring completion and submission to office).
Assisting Arts instructor before, after and during class instruction.
Day-to-day production of events such as fundraisers and weekend art activities.
Curatorial / Exhibition Design Internship
Art exhibition related research.
Assisting with organization of exhibits, including contacting artists and/or galleries.
Exhibit materials preparation (labels, didactic panels).
Graphic Design Internship
The Muckenthaler Cultural Center is looking for a design intern to collaborate and produce fun and creative projects.
The internship is multidisciplinary, but focuses on the development of editorial and design skills.
Must be energetic, analytical, work well under deadlines, and are able to juggle many projects.
Strong and varied computer skills are highly recommended.
(Please note: This internship is limited to 1 to 2 interns per semester)
Marketing/PR Internship
Join the dynamic and friendly Staff at the Muckenthaler Cultural Center and gain valuable experience in the field of communications.
Typical responsibilities include writing press releases, contacting media outlets, representing the Muck at events, and much more.
Those who can work in a fast-paced office environment are a welcome asset.
(Please note: This internship is limited to 2 to 3 interns per semester)
Stage and Event Tech Internship
Assisting in the design, set up, maintenance, and operation of lighting and sound systems for theatre, dance, music, and other productions and projects.
Assists staff, renters, and artists with technical matters.
Administration Internship
The Muckenthaler Cultural Center is looking for an individual who wishes to make a difference in North Orange County arts and culture. Candidate's primary responsibility would be in assisting our Executive Director and Director of Administration in the beautiful working environment of the Muckenthaler Cultural Center. Tasks will include assisting in donor correspondence, maintenance of membership databases and day to day production of events such as fundraisers and performing arts. This is an unpaid academic internship.
How to Apply
Please mail, fax, or email your resume to:
Muckenthaler Cultural Center
Attn: Janette Pyun
1201 W. Malvern Ave.
Fullerton, CA 92833
Fax: 714-738-6366
Email: janette@themuck.org
The Muckenthaler Cultural Center is an equal opportunity employer.
We do not discriminate on the basis of race, religion, color, sex, sexual orientation, age, national origin, veteran status, or physical or mental disability.
Internship Job in Arts and Culture:
Job Categories: Arts and Culture. Job Types: Internship. Job Tags: arts, arts education, call for artists, curatorial, design, and internship. States: California.
Job listing expires in 51 days.
---
Please Share the Internship Programs job:
---
---