Contract
Executive Director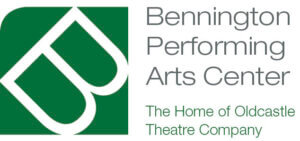 Job Description
---
Executive Director Bennington Performing Arts Center
Summary:
The Executive Director (ED) is responsible for the overall management of the non-profit Bennington Performing Arts Center (BPAC) reporting to the Board. The ED is responsible for operations, staff, programming, budget, and execution of the mission to educate, enrich, and engage the community in live performance.
BPAC comprises four divisions: Oldcastle Theatre – professional theater; Bennington Community Theater; Performing Arts Education; and the Facility at 331 Main St., Bennington VT. The ED is the public face and driving force for development of the Center.
Duties and Responsibilities:
Provide dynamic, innovative, and strategic leadership in a collaborative, engaging, and inclusive style.
Manage, direct, and oversee the four divisions of BPAC in a bold and entrepreneurial way
Supervise staff and volunteers daily. Balance multiple needs, interests, and priorities regularly
Create, manage, and monitor annual budget providing monthly variance reports to the Board.
Develop individual and organizational fund-raising opportunities. Identify and cultivate key donor relationships
Communicate clearly, directly, timely, and transparently to the Board, staff, and community at large.
Manage relationships with diverse groups to ensure equity, diversity, and inclusivity
Qualifications:
Degree in Arts Management or equivalent experience with performing arts group of equal size and scope
Experience with and knowledge of facility management of a performing arts operation and of contemporary visual arts space
Effective and clear verbal and written communication skills
Passionate, self-directed leader with integrity and solid work ethic
Must be available nights and weekends
SALARY
55-60K
Creative opportunity for arts professional wanting to make a mark in regional theater.
Send letter of interest and resume to Mary Jo Greco, Interim Board President mjgreco@att.net
Job Categories: Theatre. Job Types: Contract. Job Tags: director, executive director, and performing arts. States: Vermont.
Job listing expires in 11 hours.
---
Please Share the Executive Director job:
---
---