This job listing has expired and may no longer be relevant!
---
Full-Time
Executive Director
→
Santa Cruz
,
California, United States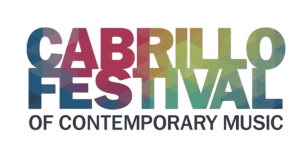 Job Description
Cabrillo Festival of Contemporary Music 
Executive Director
The Cabrillo Festival of Contemporary Music welcomes applications and nominations for the position of Executive Director. Ellen Primack has announced that she will retire in the summer of 2023 at the conclusion of the Festival's 2023 Season. She has served with distinction for 33 years. We welcome applicants of all backgrounds and will consider any combination of work and life experience that aligns with the position's responsibilities.
About the Festival:
Cabrillo Festival's mission is to "transform the orchestral experience for artists and audiences by building a vibrant community dedicated to the creation and performance of profound, relevant, and innovative music." During two weeks each summer, the Festival gathers the creators of new symphonic works, preeminent and emerging, with renowned soloists, professional orchestra players, and the public, to explore the creative process and build a modern symphonic heritage. Cabrillo Festival has become an originator of new works, commissioning and premiering more than fifty compositions for orchestra in the past 15 years. While integral to and influential on the cultural life of the broader Bay Area, Cabrillo Festival is one of the oldest and most respected arts organizations in Santa Cruz County and deeply committed to community partnerships and playing a meaningful role in the quality of life for our local community. Cabrillo Festival is actively working to advance our commitment to diversity, equity, inclusion and belonging at all levels including with artists, staff, board, and audiences.
As the Executive Director, working in partnership with music director Cristian Măcelaru, you will bring experience, skills and passion for leading a dynamic and thriving nonprofit arts organization, along with a commitment to sharing new, diverse, and impactful music with local, national and international audiences. You will be ready to share your well-developed strategic thinking along with excellent planning, fund development and financial skills. You will contribute your excellent communication and leadership ability to build organization-wide consensus around shared values and shared goals.
The Position
The Executive Director (ED) is the chief administrative officer of the Cabrillo Festival of Contemporary Music and reports to the Board of Directors. As ED you will be responsible for all aspects of the Festival's management and administrative operations, ensuring that the Festival achieves or exceeds its goals for earned and contributed income while at the same time advancing the Festival's reputation for excellence in all aspects of operations.
Strategic Leadership & Management
Lead in development and implementation of strategic planning in partnership with Music Director and Board to sustain and expand the Festival's impact and reach
Develop and maintain strong Board and Board relations to provide the Festival with effective governance and fund development capacity
Recruit, develop and lead highly skilled, diverse and creative team of year-round and seasonal staff
Artistic Excellence & Execution
Cultivate strong, strategic partnership with the Music Director to produce programming that showcases cutting edge, engaging and provocative orchestral music for a diverse audience
Partner with the Music Director to create and deliver a Festival experience that attracts a highly skilled and diverse group of composers, conductors and musicians to Santa Cruz
Fundraising Strategy & Fund Development
Identify, cultivate and solicit individual donors for annual gifts and support of specific compositions
Oversee and lead fund development through grants from organizations that support the arts; develop partnerships with other organizations both locally, nationally and internationally to provide funding for all aspects of the Festival
Fiscal Responsibility and Management 
Steward resources through development of annual budget, overseeing implementation and monitoring performance against budget
Navigate budget strategy decisions to support MD artistic vision
Partner with the Finance Committee and the Board for financial decision-making
Audience Development & Cultural Participation
Build and diversify audience participation, drawing from local, national and international supporters of contemporary orchestral music and align with strategic plan priorities
Oversee marketing efforts to enhance audience participation
Lead in sustaining existing partnerships with local, national and international partners
Create new partnerships to build on the reputation and impact of the Festival
Cabrillo Values and Culture
Lead in promoting an equitable, inclusive and diverse mission-driven culture that celebrates the impact of orchestral music
Maintain and expand deep and impactful local, national, and international relationships
Cultivate culture of creativity, possibility, and collaboration
Compensation:
The ED annual salary is $110K-$120K (depending on experience) with a generous benefits package including medical, dental and retirement benefits, and professional development opportunities.
Experience, Knowledge, Skills, and Abilities:
To be a candidate for the ED position you will bring:
experience in a leadership role at a nonprofit, ideally within the arts and culture field
passion for building awareness and expanding audiences for contemporary orchestral music
demonstrated success as a fundraiser for achieving and exceeding goals for contributed income, from individuals, corporations, foundations, and government sources
expertise as a collaborative leader and a commitment to sustaining a strong, highly functioning team; excellent skills in managing people, programs, and projects
high level strategic thinking and planning abilities
creativity and the ability to think in new ways to advance the organization's impact
empathy, respect for others, emotional intelligence, and a sense of humor
commitment to becoming an active participant in the life of the Santa Cruz community
Application Process:
Send your application to jobs@cabrillomusic.org with a subject line of "ED Application."
Resume, cover letter, and diversity statement are required for consideration.
In your cover letter, we will be looking to hear about your experience and how it relates to this job description.
We are seeking candidates that embrace diversity in all its forms and strive for an inclusive community that fosters an open, enlightened, and productive environment.
Review of candidate materials will begin immediately and will continue until the position is filled.
Cabrillo Festival is an equal opportunity, nonprofit organization committed to serving a diverse population without regard to ethnicity, color, creed, religion, age, gender, gender identity or expression, sexual orientation, military status, marital status, political opinion, national or cultural origin, familial status, mental or physical disability, economic status or source of income.
Job Categories: Music. Job Types: Full-Time. Job Tags: administration, director, executive director, Festival, management, music festival, and non-profit. States: California.
---
Please Share the Executive Director job:
---
---