Full-Time
Executive Director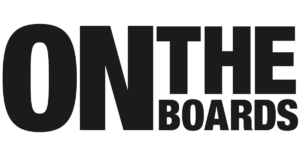 Job Description
---
Summary
On the Boards is seeking a passionate, dedicated, and visionary professional to assume leadership of the organization by serving as the next Executive Director. The Executive Director (ED) is responsible for fulfilling On the Boards' mission by providing leadership, direction, and oversight to all areas of the organization.
The ED offers a clear and visible point of contact and face for the organization for funders, donors, and community members, and collaborates with the senior leadership team (Executive Director, Artistic Director, and Director of Finance) to devise and implement strategies and work plans, in addition to growing and maintaining relationships with patrons on behalf of On the Boards.
This full-time, salaried position reports to the Board of Directors.
For a full description of the opportunity, please visit:
www.ontheboards.org/contact-staffs/work-with-us
Salary and Benefits
110,000 – $130,000 annually
Medical, vision, dental and life insurance; a 403(b) plan
Paid time off, including holidays, vacation, and sick leave.
On the Boards has retained Morten Group, LLC to conduct this search.
Applicants should complete the form available at mortengroup.com/executive-placements/on-the-boards…↗↗ including the submission of a cover letter (including salary requirements) and resume in PDF format. Cover letters will be evaluated as a writing sample.
For best consideration, applications should be received by Friday, August 19, 2022.
Applications will be accepted until the position is filled.
Full-Time Job in Arts and Culture:
Job Categories: Arts and Culture. Job Types: Full-Time. Job Tags: director, executive, executive director, and performing arts. States: Washington.
Job listing expires in 53 days.
---
Please Share the Executive Director job:
---
---