Full-Time
Community Outreach and Group Sales Manager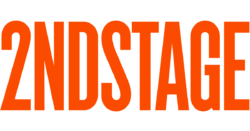 Job Description
About Second Stage
Second Stage Theatre produces work entirely by 21st century American playwrights both on and off Broadway. Dedicated to adventurous contemporary plays and musicals, bold new interpretations, and unique theatrical experiences, the work at Second Stage reflects diversity and inclusiveness. Through the discovery of emerging talent and the commissioning of new work, Second Stage nurtures future generations of theater artists and welcomes a theatergoing audience of all backgrounds.
Job Description
The Community and Group Sales Manager will ensure that Second Stage productions are accessible to the widest audience possible via outreach (phone, direct mail, email), and in-person visits (when safe).
The Manager will be a critical member of the Marketing Department with responsibility developing and executing marketing, outreach, and group sales initiatives for each of Second Stage's productions. While keeping the Theater's DEI initiatives at the forefront, this person will reach out to the local New York community and strategic partners to ensure a welcoming, hospitable experience, particularly for new audiences. This role will require cross-functional collaboration and interface with Ticket Services, front of house, and other departments as necessary.
In addition to core administrative hours, the Manager will be required to be onsite on evenings and weekends, by nature of Second Stage's performance and events schedule.
Duties & Responsibilities
Solicit and fulfill group sales orders/respond to group sales inquires
Coordinate special performances (student matinees, audio-described)
Set guidelines for Ticket Donations program; receive and process requests for donations
Manage Audience and Guest Survey program
Data analysis to inform marketing, development, and outreach efforts
Pricing, mapping, and other reporting
Attend and participate in weekly staff meetings
Skills & Qualifications
Bachelor's degree
Experience with community engagement and group sales in entertainment, the arts, or a similar business
Excellent written and verbal communication skills
Facility with database management
Advanced proficiency with Microsoft Office Suite; knowledge of Tessitura a plus
Affinity for planning, analysis, and change
Interest in theater, new plays, and exploring ways to deeply engage audiences
Passion for Equity, Diversity and Inclusion initiatives within the artistic community
How to Apply
Full-Time Job in Theatre:
Job Categories: Theatre. Job Types: Full-Time. Job Tags: manager, sales, and theatre. States: New York.
Job listing expires in 24 days.
---
Please Share the Community Outreach and Group Sales Manager job:
---
---