---
Full-Time
Audience Experience Manager
→
Keene
,
New Hampshire, United States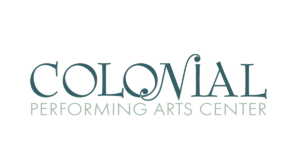 Job Description
The Colonial Performing Arts Center seeks an Audience Experience Manager (AEM) to oversee all Front of House operations for live events and film.
This management position directs ticketing, concessions, and the Usher Corps for our two venues: the historic 900-seat Colonial Theatre and SHOWROOM, our intimate flex space.
Working with other Colonial Staff and rental clients, the AEM plays a crucial role in ensuring that The Colonial provides an exemplary and consistent experience for our audiences.
Specific Responsibilities include, but are not limited to:
Box Office and Ticketing:
Providing direction to the Box Office Supervisor and attendants, the AEM sets the pace and expectation for a customer-focused, empathetic experience, while maintaining and adhering to The Colonial's protocols.
In collaboration with the Box Office Supervisor: recruit, hire, and train all new Box Office staff
In collaboration with the Director of Operations and other Colonial staff:
o Build new events in ticketing system, including artist/rental holds, pricing, packages
o Establish on-sale dates and ensure Box Office staff are trained prior to on-sale date
Compile internal and external ticketing and show reports
Reconcile financial end-of-day, month, and year-end reports
Address escalated customer concerns
Front of House:
Oversee the House Managers and Concessions staff and ensure the audience experience is in the foreground of all interactions.
Determine and address Front of House staffing needs across both venues:

Schedule House Managers, ushers, and concessions staff for all live events and film

Recruit, hire, and train FOH staff
Manage concessions inventory and supplies
Ensure equipment and machines are well tended, cleaned, and serviced
Review, approve, and submit all FOH invoices, timesheets, and expenses
Maintain and prepare bank bags for Box Office, Concessions, Bar, Showroom, and petty cash
Prepare all ticketing-related communications and signage
Maintain and ready ticket scanners
Miscellaneous duties as required.
This is a full-time benefited position, with a varied, non-traditional schedule that requires nights and weekends. The ideal candidate will have prior experience working in a Box Office or in an arts organization, and in a supervisory role.
To Apply:
Send cover letter and resume to Britta.Hallberg@thecolonial.org
Full-Time Job in Arts and Culture:
Job Categories: Arts and Culture. Job Types: Full-Time. Job Tags: direct service, performing arts, and theatre. States: New Hampshire.
Job listing expires in 5 days.
---