This job listing has expired and may no longer be relevant!
Full-Time
Marketing Design Associate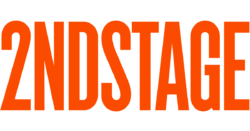 Job Description
About Second Stage Theater
At Second Stage, we create and champion plays and musicals solely from living American writers. On our mainstage Broadway theater, the Hayes, and in our two Off Broadway theaters over the past 40 years, we have developed and presented over 200 daring and provocative theatrical experiences by working with countless artists who have contributed their talents to our award-winning productions. As the only Broadway company exclusively devoted to living American writers Second Stage is dedicated to introducing the world to bold and diverse voices of American creativity.
Job Description 
The Marketing Design Associate is responsible for supporting the Marketing and Development departments with sales and fundraising efforts via graphic and website design; maintaining a consistent brand image across all media, platforms, and materials; and expanding and improving Second Stage Theatre's visual identity.
Duties & Responsibilities
While this role is graphics-based, the art for each show is designed by an outside agency. Original graphic design is needed on a case-by-case basis depending on the project.
Print Design:
Maintain, adapt, and create artwork (i.e: in-house creation of print collateral including window cards, rack cards, posters, invitations, banners, some advertisements)
Digital Design:
Create all email blasts to subscribers and single ticket buyers marketing and promoting productions, fundraising campaigns and weekly e-newsletters
Maintain the content and media on the 2ST website, updating information as needed
Create and/or promote 2ST video content for YouTube channel
Other:
Create print and digital materials for other departments including brochures and event invitations
Coordinate with printing vendors
Other duties as assigned
A day in the life: The morning involves updating the website with review quotes on a show that opened the night previously, then you move on to updating the print collateral that is in the theaters with the new review quotes and send them to the printer. In the afternoon, you add the opening night video to the site and YouTube page and prepare an invitation to an event happening later in the month.
Skills & Qualifications
Strong understanding of Adobe Photoshop and Adobe InDesign to execute and layout both digital and print assets
Video editing experience in Adobe Premiere Pro, After Effects, and/or iMovie
Working knowledge of an online CMS; Joomla or WordPress preferred
Foundational HTML & CSS knowledge needed to maintain templates
Working knowledge of an email management service; Wordlfy preferred
Ability to edit, design, and copywrite in the system
Sense of creativity and current design trends for bespoke design needs
Additional Information
Compensation:
Base salary starting at $50,000 annually
Benefits:
Second Stage offers a full benefits package including vacation, medical and dental insurance, retirement plan, life insurance and long-term disability coverage upon eligibility.
Second Stage values diversity, equity and inclusion in the workplace and is an inclusive employer.
Second Stage is dedicated to building an equitable environment that is mixed across lines of difference and strongly encourages applications from Black, Indigenous, People of Color, women, transgender and non-binary candidates. This position will remain open until filled and until a diverse and qualified pool of candidates is identified. Applicants from populations underrepresented in the theater field are strongly encouraged to apply.
For more information about Second Stage, visit www.2st.com.
Apply here:
recruiting.paylocity.com/recruiting/jobs/Details/1…↗↗
Full-Time Job in Theatre:
Job Categories: Theatre. Job Types: Full-Time. Job Tags: design, development, fund-raising, graphic design, marketing, and performing arts. States: New York.
---
Please Share the Marketing Design Associate job:
---
---