---
This job listing has expired and may no longer be relevant!
Freelance

Sculptors – Designers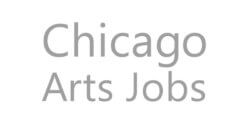 Job Description
Illumivation Studios is a creative design and fabrication studio, and we are looking for sculptors to assist with the production of a major project. Our mission is to create unique and innovative designs while strengthening our artists and community, and making every effort to use environmentally friendly materials.
Involves, but is not limited to:
• Traditional full round sculpture
• Relief sculpture
• Knowledge of Smooth-On line of products
• Mold-making
• Coatings
• Resins (putty and urethane)
• Chemical products such as epoxy
• Fiberglass and application
• Sanding and finishing
• Heavy lifting
All hires are expected to be not only proficient in their disciplines but versatile in regards to other departments (i.e. painting and sculpture often work closely together). On that note, teamwork and communication is key so all hires are expected to be able to communicate ideas and problems in order to facilitate and improve the work environment and the projects themselves.
Please send a current portfolio with your resume to Kellie@illumivation.com
Job Categories: Arts and Culture. Job Types: Freelance and Temporary. Job Tags: artist, arts, design, and designer. States: Illinois.
---
Please Share the Sculptors – Designers job:
---