Full-Time
School Scheduling Administrator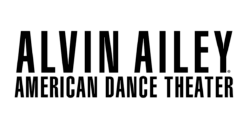 Job Description
• Job Title: School Scheduling Administrator
• Organization: THE AILEY SCHOOL
• Location: New York, NY
• Website: www.alvinailey.org
Founded in 1969 by Alvin Ailey, The Ailey School is the official school of the world renowned Alvin Ailey American Dance Theater. The Ailey School trains over 3,500 students from all over the world providing them with high-caliber instruction in a wide variety of techniques each year. Located in The Joan Weill Center for Dance in midtown Manhattan, the School boasts a faculty of over 75 dance professionals who are experts in their fields and 37 professional musicians providing over 360 classes per week, and a staff of dedicated administrators and advisors.
The Ailey School Scheduling Administrator is responsible for overseeing and insuring all scheduling operations of the school run smoothly.
Responsibilities fall into 3 areas: Scheduling, Coordination across school Programs, General Operations.
The following is a list of job tasks and functions:
School Scheduling:
Manage the daily scheduling of classes, faculty and musicians of the School in conjunction with
other school staff members, including studio space issues.
Input studio schedule each term and maintains all updates and changes in the Mindbody
software on a daily basis, including inputting faculty/musician changes and substitutions, studio
changes, cancelled classes, holidays and special requests.
In conjunction with the School Directors and the school's Production Coordinator, assist with
coordinating rehearsal days, times, and space for all guest choreographer workshops.
Maintain and update Faculty/musician master schedule and hard copy of the school class schedule eachsemester to be used for the scheduling of students by the Faculty Advisors and for general officeuse and maintain online Faculty/Musician Bulletin Board.
Disseminate and receive availability formsfrom all Faculty and Musicians in order to create schedules for each term. Prepare for sendingoffer letter, schedules, policies and procedures to all Faculty and Musicians.
Facilitates process of hiring of musicians by arranging trial classes and assessing faculty feedback in coordination with Dir. Of School Business Operations.
Serves at first point of contact in helping to mediate faculty/musician relations and issues. Refers to school Directors as needed.
Coordinate School Programmatic Operations:
Facilitate overall creation of annual school timeline.
Facilitate annual school calendar creation.
In conjunction with Extension and Studio Operations, meets 3 times per year to negotiate studio scheduling building wide.
Manages the creation and facilitation of open school classes with Extension and Marketing.
General Operations:
Update and maintain (in conjunction with Studio Operations) shared building commodities including digital schedules, bulletin boards, staff lounge, dressing rooms (faculty, student, and public), classrooms, drum storage, and pianos.
Represent school at weekly building operations meetings.
Coordinate and manage all equipment and set-up needs for school events.
Real time communications regarding schedule and operation changes.
Provide studio manager training and guidance regarding school operations and procedures.
 Skills & Qualifications:
Strong sense of initiative and interpersonal, written, and verbal communication skills
Detail oriented and organized in managing multiple projects and meeting deadlines
Ability to work in fast-paced environment in a positive manner, both independently and with others
Highly competent as it relates to computer skills including proficiency in Microsoft Office and scheduling software.
Experience & Education:
Bachelor's degree
Experience working in an educational setting a plus
Performing arts/dance background a plus
Compensation: Competitive salary. Benefits include employer-provided health/dental insurance, flexible spending account, 403(b) retirement plan, and savings on transit/parking
To apply for this position, click on the apply link and upload one file (accepted formats include .doc, .docx, .txt, or .pdf) that contains the following items: School Scheduling Administrator – Career Portal (dayforcehcm.com)
Resume
Cover letter detailing your interest in this position and salary requirements
Job Categories: Other. Job Types: Full-Time. Job Tags: administration, communication, school, and theatre. States: New York.
Job listing expires in 12 days.
---
Please Share the School Scheduling Administrator job:
---
---