Full-Time
Production Manager (Theater)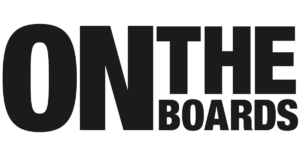 Job Description
---
ABOUT OTB
For four decades and counting, On the Boards (OtB) has moved the needle on culture in Seattle. We continue to occupy a unique corner of this region's cultural turf—presenting dance, theater, and performance works that are challenging, provoking, surprising, and inspiring. We influence the contemporary art field on a global scale, investing and supporting in local artists who go on to develop careers and performances that are shared with thousands of audience members across the world.
OtB fulfills its mission by supporting artists from the Northwest and beyond, through new commissions and existing work presented online and in person. OtB offers a range of resources and events that provide in-depth information and complimentary social experiences to frame the art on its stages and create dynamic access for its audiences.
SUMMARY
The Production Manager, in close coordination with Artistic Director and Technical Director, is primarily responsible for the production management of On The Boards season.  As a small theater focused on new works, the Production manager will get to directly interact with the artists to help them realize their artistic vision. We need someone who is flexible, innovative, and able to experiment while also exercising thoughtful discerning in how they engage with the artists & production team.
On the Boards prioritizes a collaborative, team-oriented culture where everyone has a high level of ownership and performance in their roles, and where we care for ourselves, each other, and our community. We are a flexible workplace and place high priority on the health and well-being of our staff.
RESPONSIBILITIES
PRODUCTION MANAGEMENT
Oversee / coordinate artist rehearsals and run-throughs; relay any production or other issues to relevant OtB team members to ensure a smooth performance run (overlap)
Tracking project elements as they come together and discerning what's required to make artistic ideas possible, not limited to design elements, gathering elements, etc.
In collaboration with Technical Director and production team:
Review project elements as they are received and create a plan to make artistic ideas possible
Creating staffing plans for non-traditional set up of experience
Create / update / communicate artist itinerary and production schedule
Ensure that technical and production needs are met for performances and special events
Ensure that safety and wellness policies are communicated and followed by artists, production team, and audience services/front of house team
Liaison for venue in tandem with artists team and contacts, ensuring projects holds up our end of agreements
Budget management: documents expenditures made by the production department. Holds current budgets and spending statuses for use in making decisions
PRODUCTION COMMUNCIATIONS
Maintain production calendars within the department and share pertinent information across the organization; Create and distribute design milestones and deadlines, relevant policies and show calendars to all creative teams
Serve as the communication line between production and all other OtB departments: creative team, press & marketing, box office, production, and development.
Assist leadership in creating and maintaining show and season budgets.
Ensure that project documentation and organization is up to date and organized with all necessary production documents.
SPACE RENTALS
Collaborate with Technical Director to oversee theatre and rehearsal facility rentals, including setting annual revenue goals, responding to rental questions, managing rental calendar, key and security handoff, and communicating rentals status to OtB team.
TEAM SUPPORT
Participate in team check-ins, weekly staff meetings, and planning and support for OtB events.
Identify and participate in professional development opportunities that advance skills for the role
Produce an annual work plan with metrics tied to overall organizational goals.
Participate in our strategic planning and budgeting efforts.
This job description is not to be construed as an exhaustive list of all responsibilities, duties, and skills required of this position. All OtB employees may be required to perform duties outside of their normal responsibilities from time to time, as needed, to meet the ongoing needs of the organization.
OUR IDEAL CANDIDATE
On the Boards needs a Production Manager who is excited to be a part of a creative community, oriented towards problem solving and communication, and brings a growth mentality to the team—that is, willing to do things differently, test things out, fail and get back up again.  We hope to find someone who is curious and can connect to people with authenticity and kindness. We expect you to share our values of collaboration, trusting each other, transparency, integrity, cross-cultural respect and sensitivity.
Specifically, we are looking for:
2-4 years of Production Management or Project Management experience in a theater, performance space, music venue, or arts institution.
Lived experience or professional or volunteer work in the arts world, with a passionate personal connection and understanding of the power of the arts to positively impact and transform communities.
Demonstrated commitment to racial and gender equity, and understanding the role inequities play in our society; experience leading diversity, equity, and inclusion work in an organization or a team a plus
Outstanding interpersonal skills and an ability to develop trust and maintain deep relationships with a variety of diverse students, partners, and community members.
Strong project management skills, including the ability to plan out project steps, create and meet deadlines, manage schedules, communicate through challenges, and stay highly organized with competing priorities and information; Operates with thoughtfulness around accomplishing goals
A collaborative approach to problem-solving, including the ability to pivot to meet immediate needs, or address unforeseen.
A persistent commitment to communication in the face of challenge and conflict. .
The strongest candidates will have:
4+ years of experience
Experience with all aspects of technical theater, including construction, lighting equipment, rigging and sound.
Experience working or volunteering in a nonprofit organization that specializes in contemporary performance.
On The Boards is most interested in attracting a teammate who will be successful and fulfilled in this role, not just someone who can check off every box below. If you feel like this job excites and resonates with you but aren't sure you fill all the qualifications of the role, please consider still applying. We are ready to grow with you.
HOURS, LOCATION CONDITIONS
Reports To: Artistic Director
Salary: $57,000-$65,000
Location: Seattle
FLSA Classification: Full-Time Non-Exempt Salaried
This position is 40 hours a week onsite. Candidates must be able to commute reliably to our office in Seattle with flexibility to work evenings and/or weekends when performances run. Additionally, we offer:
Paid time off, including 12 holidays, vacation, personal and sick leave.
100% Employer paid medical, dental, vision, life and disability (prorated for part time employees)
403b Retirement Plan
Professional Development Stipend
Complementary performance tickets
COVID: You must be vaccinated to the level recommended by the CDC to provide immunity. You may request a medical or religious exemption from vaccine requirements.
PHYSICAL REQUIREMENTS:
Ability to safely lift 50 pounds and move furnishing required for set up of events.
Ability to safely lift 35 pounds above head and hold light fixtures, speakers, and cables.
Ability to work safely around power tools, on ladders and lifts, and around electricity.
Ability to work in an environment that gets dirty or dusty and being around paint fumes.
Ability to kneel, crouch, reach, and exert muscles.
Ability to navigate through our building, including accessing multiple stairways, climbing ladders, roof access, and other difficult / atypical areas.
Comfortable working at heights of up to 25 ft
APPLY NOW!
We will be reviewing applications every Friday until this position is filled, with a priority deadline of October 1st.
On The Boards is an Equal Opportunity Employer. We respect and seek to empower each individual and support the diverse cultures, perspectives, skills, and experiences within our staff, students, and governing institutions.  Candidates with diverse backgrounds and experience are encouraged to apply. On the Boards will engage in the interactive process to make reasonable accommodations that enable individuals with disabilities to perform essential duties when possible.
Full-Time Job in Arts and Culture:
Job Categories: Arts and Culture. Job Types: Full-Time. Job Tags: manager, production manager, and theatre. States: Washington.
Job listing expires in 11 days.
---
Please Share the Production Manager (Theater) job:
---
---