---
Part-Time

Photography Assistant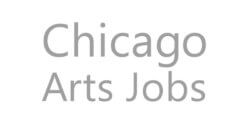 Job Description
I need an assistant who is proficient in Photoshop and Lightroom, Google apps, Microsoft Office, Apple products/apps, able to carry and set up photo equipment on photo shoots, keep my calendar, print on a large format printer, and work independently!
My current photo assistant is leaving for grad school, so I am looking for someone who is equally responsible and organized!
Job Type: Permanent
This is a long term job, which is part-time to start with potential for more hours.
For more info, please contact my current assistant: rosalba@rosalbabreazeale.com
How to Apply
Contact Info:
Suzette Bross
suzettebross@gmail.com
Job Categories: Arts and Culture. Job Types: Part-Time. Job Tags: assistant, photography, and printmaking. States: Illinois.
°°.
---
Please Share the Photography Assistant job:
---