Full-Time
Marketing Associate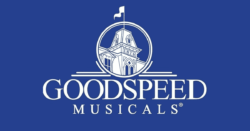 Job Description
Goodspeed Musicals in East Haddam, CT seeks a Marketing Associate to assist with graphic design, social media execution, creating video content, as well as other marketing duties and providing administrative support for the Marketing Department.
Primary duties:
Design and coordination of banners and signage
Design and distribution of print ads
Create weekly reminder emails and surveys
Create and edit video content for social media, emails and website
Assist with social media content creation, posting, monitoring and analysis
Assist with website maintenance
Track department spending
Maintain calendar postings
Monitor patron questions and complaints received via email and surveys

Required Qualifications & Skills: 
College degree or equivalent experience and a minimum of 1 year of relevant experience, especially graphic creation, video editing and social media management. Strong interpersonal skills, ability to work independently, highly organized, strong project management skills, detail oriented, excellent language and proofreading skills, proficient with Adobe Creative Suite: InDesign & Photoshop, Microsoft Office software.
Preferred Qualifications & Skills: Background in theatre, experience with Patron Manager ticketing software, Adobe Premiere, Adobe Illustrator, Survey Monkey, MailChimp, DesignEdit content management software.

The Details:
Full Time, 30 hours per week
Salary: $16-$18 per hour with benefits
Our goal is to be a diverse workforce that is representative, at all job levels, of the community we serve. Goodspeed Musicals is committed to creating an equitable, inclusive, and accessible workplace environment, and is proud to be an Equal Opportunity Employer. Women, non-gender binary/trans individuals, BIPOC (Black, Indigenous, and People of Color), and people with disabilities are strongly encouraged to apply.
How to Apply:
Please send cover letter, résumé, and professional references to jobs@goodspeed.org with the subject line "Marketing Associate­."
Full-Time Job in Theatre:
Job Categories: Theatre. Job Types: Full-Time. Job Tags: Broadway, graphic design, marketing, musical theater, social media, and theatre. States: Connecticut.
Job listing expires in 5 days.
---
Please Share the Marketing Associate job:
---
---