This job listing has expired and may no longer be relevant!
Temporary
Interim Associate Technical Director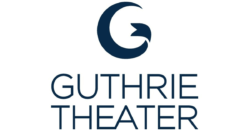 Job Description
Reports to: Technical Director
Compensation: $54,500 – $73,200 annually plus benefits
THE POSITION
The Interim Associate Technical Director (TD), in collaboration with the Technical Director, is responsible for the preparation and organization of technical information to ensure the safe and efficient construction of all shows within our season, across three venues.  As technical design lead, the Interim Associate TD works collaboratively with the design team and oversees drafting, engineering, and construction of scenic elements, including producing AutoCAD drawings when required.  Working with the Assistant TD and Scene Shop Supervisor, this position oversees the daily operations of the Scene Shop and holds the primary responsibility for managing Scene Shop employees.  All employees are expected to center, model and champion the Guthrie's core values of Artistic Excellence; Community; Equity, Diversity and Inclusion; and Fiscal Responsibility.
This temporary position is full-time, exempt and benefits-eligible, with an anticipated duration of 6-8 months from the date of hire. Compensation for this position is $54,500 – $73,200 annually plus benefits. The typical schedule for this role will vary based on the dynamic schedule of a theater.
The Guthrie is dedicated to building an equitable environment that is mixed across lines of difference and strongly encourages applications from Black, Indigenous, People of Color, women, transgender and non-binary candidates.  This position will remain open until filled and until a diverse and qualified pool of candidates is identified. Applicants from populations underrepresented in the theater field are strongly encouraged to apply.
PRIMARY DUTIES AND RESPONSIBILITIES
1. Designer Collaboration and Support
Provide oversight on all productions and act as the primary point of contact on assigned productions.
Collaborate with the design team and other production departments to establish methods for the design and construction of scenery, as well as other technical elements of productions.
Act as a Scene Shop liaison on interdepartmental projects.
Consult with designers and production department members on any issues that arise during the production process which pertain to the build, installation, and strike of the scenery.
Attend weekly Production Meetings and share pertinent information with shop employees.
Coordinate coverage for Technical Notes Sessions during technical rehearsals and preview periods.
2. Scenery Construction/Install Process
Prepare, organize, and communicate relevant technical information to shop employees and other departments so that the productions can be built, installed, and struck in a timely, safe, and resource efficient manner.
Proactively plan and foster communication on upcoming shows across all departments.
Review/revise budget estimates for each production by tracking all relevant information through the rehearsal reports and ensuring these requests match the allocated budget and resource, as given by the Director of Production.
Prepare a shop build, load-in, and strike schedule for each production based on the available staff labor and the calendar issued by the Production Manager.
Monitor and oversee the progress of technical drawings for all scenic elements based on the designer drawings so they can be built by the Scene Shop staff or vendors.
Collaborate with the Assistant TD, Scene Shop Supervisor, and Shopper/Buyer on a daily basis to monitor project progress, equipment, materials, and staffing needs.
Determine shop supply needs and purchases.
Maintain communication with the designers to ensure that appropriate members of the production team are notified of any changes to the design.
3. Supervision and Leadership
Supervise, manage and support the Assistant TD, Scene Shop Supervisor, Shopper/Buyer, Master Carpenter, Carpenters, and overhire personnel in the Scene Shop to promote a safe, healthy, and productive working environment.
Actively participate in team building, fostering a work environment incorporating the Guthrie values of Artistic Excellence; Community; Equity, Diversity and Inclusion; and Fiscal Responsibility.
Advise the TD on hiring of full-time staff members and schedule overhires when needed.
Run shop meetings to pass pertinent information along to the Scene Shop employees.
Coach and develop staff members by monitoring the quality of employees' work and providing constructive feedback; facilitating conflict resolution among employees; ensuring adherence to legal and organizational policies and procedures and undertaking disciplinary actions if the need arises.
Conduct Monthly Check-in meetings with shop employees.
In collaboration with the TD, complete annual Scene Shop employee performance evaluations.
Organize and run show debrief meetings with the Assistant TD following the opening of each production.
Maintain timesheets, PTO requests, and other personnel records.
4. Administration and Shop Maintenance
In coordination with the TD, project expenses for each production. Track and manage expenses on a per-show basis.
Maintain and ensure all relevant show files are up to date and archived appropriately.
In collaboration with the Assistant TD and Scene Shop Supervisor, organize and prepare information for daily Scene Shop operations.
In collaboration with the Automation and Systems Supervisor and Scene Shop Supervisor, manage stock of materials, tools, and PPE.
Collaborate with the TD regarding workflow and projects of Assistant TD.
Take an active role in maintenance and cleanliness of performance venues.
Collaborate with Shopper/Buyer to ensure materials are purchased in a timely and resource efficient manner, and correctly allocated to various budgets.
Work with Automation and Systems Supervisor to ensure safety of automation and scenic systems. Advise and recommend methods to improve work practices across all production areas.
Work with the TD and Production Department Heads to research and prepare requests for capital improvements.
ESSENTIAL KNOWLEDGE AND QUALIFICATIONS
Demonstrated leadership experience in theater or commercial scenery production; or a combination of equivalent experience and training.  Formal, informal and cross-disciplinary experiences will be considered.
Experience, ability, and commitment to working with individuals and teams that are mixed across lines of difference such as race, gender-identity, sexual orientation, religion, ability, age, class and immigrant status.
Expert level theatrical engineering design using a wide variety of construction materials and methods.
Proficiency with AutoCAD is a must; 3D experience preferred.
Advanced knowledge in theatrical rigging practices and counterweight rigging systems.
Experience with hydraulics, pneumatics, and theatrical automation – Creative Conners and Hudson DWU knowledge a plus.
Skills in carpentry, welding, rigging, and sewing to draw upon when engineering technical designs.
Skill in word processing, spreadsheets, and online collaboration tools for information preparation, organization, and communication.
Experience in preparing budgets, labor estimates, build calendars, and staffing.
Project management skills to oversee multiple projects in various stages of design or build.
Ability to lead and/or supervise crews to keep the flow of work moving forward at an efficient rate.
Effectively communicates both verbally and in writing, with a wide variety of collaborators from differing backgrounds.
Ability to research an unknown process or material so it may be applied to a technical solution for a scenic element.
Ability to spend approximately 50% of time on the computer or engaged in other tasks involving repetitive motion.
Adapts to new situations and shifting priorities, while quickly solving problems that may arise in order to get work done.
Must be willing and able to work flexible hours/days, including evenings and weekends, reflective of the dynamic schedule of the theater.
THE LOCATION
The Guthrie Theater is located in the historic Mill District along the Mississippi River in Minneapolis, Minnesota.  As the largest city in the state, Minneapolis offers a large variety of parks, lakes, great food, festivals, malls and more.
WHY SHOULD I APPLY?
Be a part of a leading non-profit organization that is committed to serving not only the local Twin Cities community but the industry as a whole.  In addition to a competitive salary, the Guthrie offers top-notch employee benefits and staff perks.
A NOTE FROM HUMAN RESOURCES
For the safety of our guests and staff, the Guthrie Theater requires employees to be fully vaccinated against COVID-19. Documentation of vaccination status must be provided if an offer of employment is made.
Applicants must submit the following to be considered for the position:
Apply online here: recruiting.ultipro.com/GUT1000/JobBoard/47c392e4-6…↗↗
Temporary Job in Theatre:
Job Categories: Theatre. Job Types: Temporary. Job Tags: AutoCAD, technical director, and theatre. States: Minnesota.
---
Please Share the Interim Associate Technical Director job:
---
---