Temporary
Human Resources Recruiting Specialist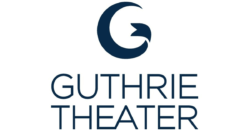 Job Description
• Reports to: Human Resources Generalist
• Compensation: $52,000 annually plus benefits
THE POSITION
The Human Resources Recruiting Specialist provides support to the Guthrie's Human Resources team by applying the Guthrie's recruitment and staffing strategies to source, attract and engage an effective, diverse and committed workforce for the Guthrie.
This position facilitates a full-cycle recruiting experience from the initial posting to onboarding.
All employees are expected to center, model and champion the Guthrie's core values of Artistic Excellence, Community, Equity, Diversity and Inclusion, and Fiscal Responsibility.
In particular, the HR Recruiting Specialist will serve as a champion of the core value of EDI and promote as well as follow progressive hiring processes for recruiting candidates who are mixed across lines of difference.
This position is full-time, exempt and benefits-eligible.
Compensation for this position is $52,000 annually plus benefits.
This is a fixed-term position with an anticipated duration of 12-18 months from the date of hire.
This role may work remotely 1-2 days per week depending on departmental needs.
The Guthrie is dedicated to building an equitable environment that is mixed across lines of difference and strongly encourages applications from Black, Indigenous, People of Color, women, transgender and non-binary candidates.  Applicants from populations underrepresented in the theater field are strongly encouraged to apply.
PRIMARY DUTIES AND RESPONSIBILITIES
1. Talent Recruitment and Acquisition
Apply the Guthrie's recruitment and staffing strategies to attract, retain, and engage an effective and committed workforce for the Guthrie, ensuring processes comply with legal standards.
Champion the Guthrie's core value of Equity, Diversity and Inclusion (EDI) by promoting and following hiring processes for recruiting candidates who are mixed across lines of difference.
Proofread and edit job descriptions in preparation for posting.
Create and maintain external job postings and advertisements.
Serve as the project manager for all open requisitions (25-30). Assign active requisitions to available HR team members once ready for interviews.
Track applications in the Guthrie's Applicant Tracking System (ATS).
Read applications and review applicants with hiring managers to match experience with position-related requirements and essential functions.
Utilize established tools for deterring unconscious bias in recruitment processes.
Communicate and schedule interviews with candidates, following the Guthrie's standards for written communication.
Write behavioral-based interview questions with consistent formatting across all positions.
Lead and conduct interviews with candidates via Zoom and in-person.
Arrange candidate travel and hotel stays as needed.
Discuss final candidates with the hiring manager and provide guidance on making the final hiring decision.
Make offer calls, complete background checks, write offer letters and communicate important onboarding information to the new hire.
2. Onboarding
Track all new hires' upcoming start dates and provide hiring managers with a checklist of tasks to complete before the first day.
Welcome new hires on their first day and complete their Form I-9.
Process new hires in the Guthrie's HRIS system (UKG Pro, formerly UltiPro).
Facilitate HRIS and timesheet training for new hires.
Conduct 30-Day Check-ins with new hires after their first month of employment.
3. HRIS Records Maintenance
Assist in entering employee changes in UKG Pro and other necessary data entry.
Generate reports from UKG Pro as requested.
Upload new hire documentation to employees' personnel files; scan documentation as needed.
Other duties as assigned.
ESSENTIAL KNOWLEDGE AND QUALIFICATIONS
Prior experience in a human resources recruitment role. Formal, informal and cross-disciplinary experiences will be considered.
Experience using an HRIS, CRM or other complex database.
Knowledge of job boards, social networks and platforms to find talent.
Demonstrated experience in project management.
Experience establishing trust and maintaining effective relationships with internal hiring managers.
Demonstrated experience communicating effectively and persuasively both verbally and in writing on an interpersonal and group level.
Skill in writing, proofreading and editing.
Experience exercising professional discretion and maintaining confidentiality.
Proficient with Microsoft Outlook, Word, Excel and OneNote.
Must be willing and able to work flexible hours/days reflective of the dynamic schedule of a theater.
Experience, ability and commitment to working with individuals and teams that are mixed across lines of difference such as race, gender-identity, sexual orientation, religion, ability, age, class and immigrant status.
A NOTE FROM HUMAN RESOURCES
For the safety of our guests and staff, the Guthrie Theater requires employees to be fully vaccinated against COVID-19. Documentation of vaccination status must be provided if an offer of employment is made.
Applicants must submit a resume to be considered for the position.
Apply online here: recruiting.ultipro.com/GUT1000/JobBoard/47c392e4-6…↗↗
Temporary Job in Theatre:
Job Categories: Theatre. Job Types: Temporary. Job Tags: HR, human resources, recruitment, and theatre. States: Minnesota.
Job listing expires in 4 days.
---
Please Share the Human Resources Recruiting Specialist job:
---
---