This job listing has expired and may no longer be relevant!
---
Full-Time
Director of Choral Activities
→
Bethlehem
,
Pennsylvania, United States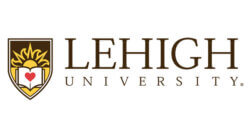 Job Description
Director of Choral Activities – Lehigh University
The Department of Music at Lehigh University invites applications for a tenure-track Assistant or Associate Professor who will serve as the Director of Choral Activities.
Employment will start in August 2024. A doctoral degree in conducting is required. Applicants must possess at least three years of college teaching experience and have at least five years of performance experience in both a cappella and choral-orchestral repertoire.
The candidate will oversee four ensembles—the mixed voice University Choir, our symphonic town/gown Choral Union, the treble choir Dolce, and a tenor/bass Glee Club. Directing responsibilities are shared with an Associate Director as determined by the Director of Choral Activities. Lehigh Choral Arts tours internationally biennially and major works are presented with professional orchestra regularly. A complementary research area is also welcome. Classroom teaching in the candidate's area of expertise is also expected as part of the job duties. The holder of this position will be expected to work with students towards capstone preparation, as well as fulfill other service duties such as advising, recruitment, and committee work in the Department, the College of Arts and Sciences, and the University. The selected candidate will be able to draw on experience advancing diversity, equity, and inclusion, which are central components of Lehigh's academic footprint.
The department's academic offerings include a BA in Music and a music minor in a liberal arts university setting; students are able to pursue capstone experiences in all areas of music, including performance, composition, or historical research.
Founded in 1865, Lehigh University has combined outstanding academic and learning opportunities with leadership in fostering innovative research. Recognized among the nation's highly ranked research universities, Lehigh offers a rigorous academic community for nearly 7,000 students. Lehigh University has some 5,000 undergraduates, 2,000 graduate students, and about 550 full-time faculty members. Lehigh University is located in Bethlehem, PA., a vibrant and historic area. Over 820,000 people live in the Lehigh Valley, which is in close proximity to New York City and Philadelphia.
To apply, please submit:
Cover letter
Curriculum vitae
Recent videos conducting a cappella and choral-orchestral repertoire of various eras
If relevant, evidence of a complementary research area such as composition, theory teaching, musicianship pedagogy, musicology, etc.
A statement of teaching philosophy
A statement of research goals as a conductor and in any complementary field
Statement of past actions and future plans to further diversity, equity, and inclusion in regard to student recruitment and musical programming
Three letters of recommendation will be requested later in the search process from selected candidates.
Materials should be submitted through Academic Jobs Online at:   academicjobsonline.org/ajo/jobs/25478.
The application deadline is December 1, 2023.
Review of applications will begin on December 2, 2023, and continue until the position is filled.
Questions about the position should be directed to the search committee chair, Prof. Paul Salerni, pfs0@lehigh.edu.
Lehigh University is an affirmative action/equal opportunity employer and does not discriminate on the basis of age, color, disability, gender identity or expression, genetic information, marital or familial status, national or ethnic origin, race, religion, sex, sexual orientation, or veteran status. We are committed to increasing the diversity of the campus community. Lehigh University is committed to a culturally and intellectually diverse academic community and is especially interested in candidates who can contribute, through their research, teaching and/or service, to this mission. Lehigh University is the recipient of an NSF ADVANCE Institutional Transformation award for promoting the careers of women in academic sciences and engineering (www.lehigh.edu/luadvance/) and is among institutions of higher education recognized for excellence in diversity with the INSIGHT into Diversity HEED Award. Additional information about Lehigh's commitment to diversity and inclusion is available at diversityandinclusion.lehigh.edu/.
Lehigh University provides competitive salaries and comprehensive benefits, including domestic partner benefits. More information about Work/Life Balance for Faculty can be found at provost.lehigh.edu/work-life-balance.  Lehigh University supports dual career efforts for following spouses/partners of newly hired faculty: provost.lehigh.edu/resources/faculty-dual-career-a…↗↗.
Job Categories: Music. Job Types: Full-Time. Job Tags: director, education, music, teaching, and university. States: Pennsylvania.
---