---
Full-Time

Digital Image Archivist / Admin Assistant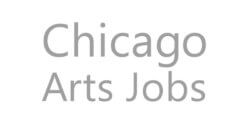 Job Description
Dzine Studio, Inc. is seeking a Digital Image Archivist and Administrative Assistant to prioritize the management of ongoing archival holdings, organization, labeling, and archiving of its current digital image base of exhibitions and individual artwork for the artist Carlos Rolón. Also serve as an administrative assistant to the Studio Director Digital Image Archivist
Job Type: Permanent
Responsibilities
• Proficient in Adobe Photoshop, Mac OS, basic office software
• Knowledgeable in Filemaker & Bridge / Lightroom
• Identifying and converting different photo formats (tiff, jpeg, raw files, etc.)
• Implementing Metadata and tagging based on archiving system that has been developed for the studio
• Working with high attention to detail under minimal supervision
• Systematically working through repetitive tasks
• Maintain inventory tracking and image archive for works produced in the studio to include paintings and sculpture. Manage artist's 20+ year archive of images
Administrative Responsibilities:
• Assist in the organization, planning, and execution of projects and exhibitions with Studio Director
• Manage details and of logistics of exhibitions; coordination and assist with details for special projects with the artist, studio director and main studio fabricator
• Assist with condition reports, shipping and receiving.
• Assist with maintaining studio and office supply inventory
• Maintaining organization and cleanliness of studio and office space
• Assist with in-studio photoshoots of artist's works with assigned photographer
• Manage daily calendar of appointments as well as studio projects
• Act as an administrative assistant to studio director. Answer studio emails, handle phone calls in a professional manner, and handle other inquiries in a timely and professional manner while staying in contact with the artist and studio manager on a daily basis
• Manage and assist with paperwork regarding all exhibitions, installations, and special projects
• Responsible for some project budget management; QuickBooks knowledge is a plus
• Assisting studio director with supervision of full or part time intern(s)/assistant(s)
Requirements:
• The ideal candidate will be detail-oriented, have a thorough knowledge of digital photography, and possess a strong interest in contemporary art.
• Bachelor's degree in Fine Art, Arts Administration, or similar field
• Minimum 1-year full-time experience in a gallery, museum or fine art studio environment
• Proficient with MAC OS and Microsoft Office suite
• Must be highly organized, detail oriented and possess strong communication skills, be polite, self-motivated, and efficient • Work independently with strong prioritization skills, ability to problem solve issues that require the attention of the artist
• At times, need to be flexible to work late hours and available to answer questions after hours
Compensation:
Starting pay commensurate with experience.
How To Apply:
Please send your resume and cover letter with the subject line EXECUTIVE ASSISTANT POSITION_YOUR NAME to info@dzinestudio.com
Send attached resume and copy and pasted cover letter (to body of email) to: o Stephanie Strickland, Studio Director to stephanie@carlosrolon.com
Job Categories: Arts and Culture. Job Types: Full-Time. Job Tags: administration, arts, assistant, exhibition, and office. States: Illinois.
Job listing expires in 3 days.
---
Please Share the Digital Image Archivist / Admin Assistant job:
---